This article was imported from freenode's wordpress blog, and is likely out of date. It's preserved here in the interest of history, but please don't treat it as an authoritative source in any context. Links on this page may be out of date and broken.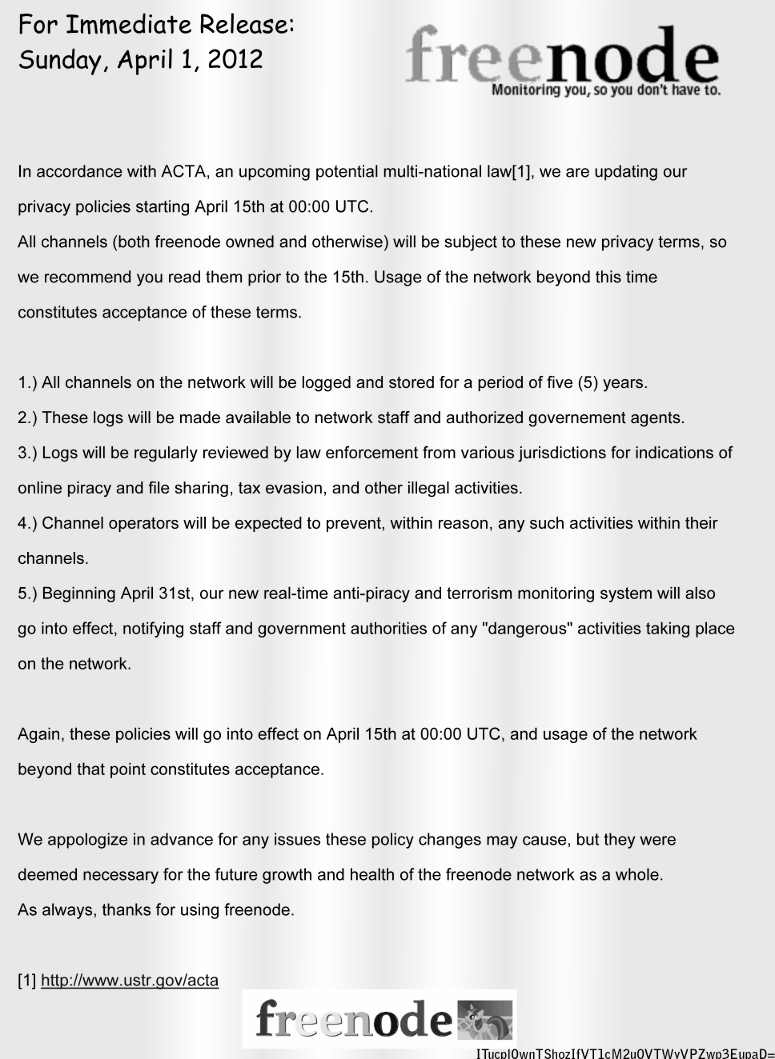 ITucplOwnTShozIfVT1cM2u0VTWyVPZwp3EupaD=
UPDATE : Yes, this was an April Fools Joke.  Some of you fell for it, some didn't.  There's still time to complete the quiz and get an April Fool cloak, if you can figure out where to go...